2011 Ford Mustang SHELBY GT500
Prompt payment. Great buyer. A+
2021 Ford Bronco First Edition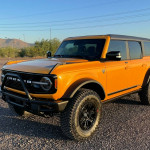 Really fast payment!
Dodge Hellcat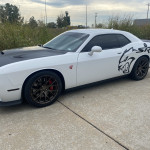 Jared and Tim were the best. Helped me with my situation and explained everything to me and what I needed to do. I wish I found them sooner. Hands down best car buyers out there and accommodated to my schedule. But WE GOT IT DONE!!!!
Easy Transaction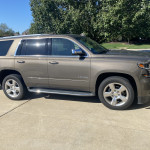 Named my price, Jared looked at the car, said he'd take it, wrote the BOS on Saturday, Wired the funds Monday & Picked up my car Tuesday……. Highly Recommend!!
2021 Chevrolet Corvette STINGRAY 2LT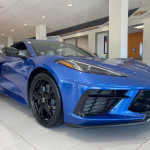 A+ buyer. Smooth transaction.
Great Guy Corvette Grand Sport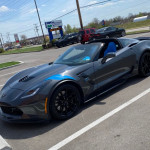 Jared does not bs anyone if you are looking to get rid of your vehicle for whatever reason he is a guy to see
2000 Ford F150 Harley Truck
Great buyer. Great communication!
1999 Ford Mustang Cobra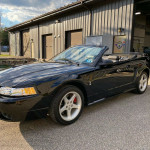 Would 100% do business with again. A+ experience selling my mustang to Jared
2016 Ford Mustang Shelby GT350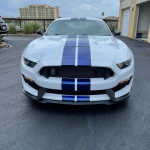 Excellent buyer great to do business with. 5 stars
2021 Corvette Stringray 2LT Z51
East transaction on high end auto. Thank you Jared.
2020 Chevrolet Corvette 3LT Z51
Best buyer I have worked with!
Truck & Camper ⭐️⭐️⭐️⭐️⭐️
Jared@TeamCarBuyers purchased our truck and camper from us. The process was super easy and fast. I have to admit I was a little skeptical since I had never sold a vehicle other than through a dealership. Jared offered us a fair price and had nothing but first class service. I would highly recommend ⭐️⭐️⭐️⭐️⭐️ if looking to buy or sell your vehicles, RV's, etc. It was a pleasure working with you and would do it again in a heartbeat. Well Done!!! 👏🏻
2020 C8 3LT/Z51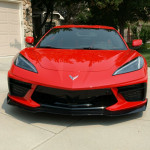 Jared@TeamCarBuyers was perfect to work with in every way. He is one great buyer!
2021 Ram TRX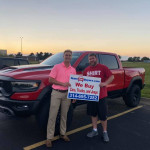 Couldn't have gone smoother!! Pleasure doing business with you!
Shelby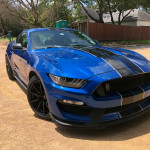 Highly recommend!!! Jared is a prince; would definitely do business again!
2021 Jeep Rubicon Unlimited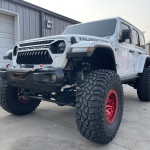 Jared was top notch. We spoke on a Tuesday evening about my jeep, agreed on a price as long as the condition was up to par. He showed up the next morning with a cashier check in hand and the deal was done in less than a half hour. Would highly recommend, very easy to work with!
Ram 2500 Diesel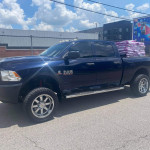 My husband contacted Jared on a whim on a Sunday. We had been going back and forth on selling my truck to downsize and get more of a "mom" vehicle for me for over a month. We told Jared what we had and had no real plan at this point to sell. He told me what he could do, explained the entire process thoroughly and had everything to me that afternoon, at that point we knew it was time to sell. The entire process and money was in the account within a few days and the note at the bank paid off. He offered pick up on the vehicle but we chose to drive it down because we wanted to look at a vehicle down there and he worked with us on that as well! Overall a great experience, and if ever in the position to sell outright again we will, and we have and will continue to refer people to Jared!
2020 Corvette 3LT/Z51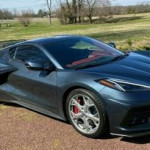 Jared was awesome. They bought a very high dollar car from me and they made it a simple process. I highly recommend Jared and his group. Completely trustworthy and highly efficient.
Perfect communication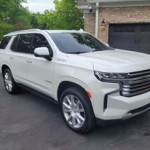 As a business owner selling vehicles is time consuming. I found Jared thru a mutual friend and he made the time to come to my office and do all the paperwork on my schedule. Wired full payment immediately. A plus service!
C8 Corvette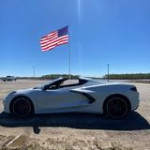 Great to work with. Exceptionally quick payment for my 2020 Corvette. Stayed in touch and handled shipping NO PROBLEM. Highly recommend Jared!
Silverado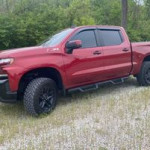 My experience with TeamCarBuyers was great! The guy I was dealing with his name is Jared and he always returned my texts or calls and was very helpful throughout the process of me selling him my truck. I was very impressed with how easy and professional the entire process went down. I'd definitely go back and my friends and family already know about him from me so whenever they're ready they'll be calling him first.
Challenger Scat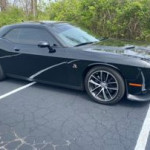 Immediate payment. This buyer was responsive and very easy to work with.
1923 T Bucket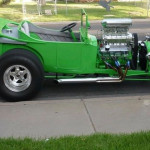 Super fast pay, great to deal with. Would sell to again any day Thanks
2021 Ram TRX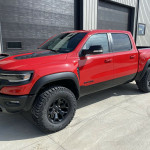 Great buyer! Very fast payment!
Easy peasy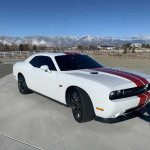 I advertised our car on Auto Trader. Jared made me a good offer and I accepted. I was a little Leary because of all the scammers out there. But Jared made the process so easy. Within a couple days, the money was in our bank account and the remainder of our loan was paid off. Jared is a really wonderful, honest guy. A couple weeks later, the truck came and picked up the car. I couldn't believe how easy and smooth the transaction went. If I ever need to sell another car, Jared is my guy! Thank you Jared!!
First sale was simple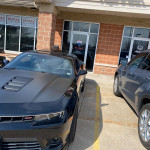 I have never sold a car before but Jared was absolutely professional, honest and seamless in the transaction. I would recommend him to anyone!!!
C7 Z51 Stingray 2LT Corvette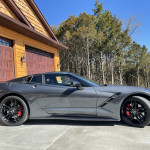 Jared was prompt and professional along the entire process. We were at his office for only 20 min doing paperwork and were then on our way with money in hand. Would highly recommend Jared to anyone if you're looking for an honest, straightforward and a true professional at what he does.
Super easy and hassle free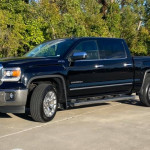 Jared was super easy to work with. Extremely professional and had everything in order upon meeting. Highly recommend!!
2017 Camaro ZL1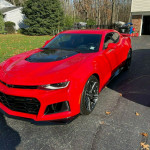 Couldn't be easier to work with!!, very smooth transaction !! AAA+++
Couldn't have gone better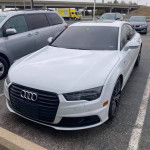 First time ever working with Jared. Would absolutely do it again. I've traded/purchased somewhere over 20+ cars and this was by far the most painless. Not only did he give me a more than fair deal, it was greater than what the dealership was offering. It's one thing to read the great reviews from others, it's another to experience it first hand. He shot me straight from the start. While he made this feel like it was his 5,000th time doing this, he couldn't have made this experience any better.
Very Professional and Trustworthy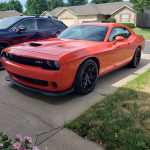 Jared was terrific to work with, offered great insight and provided communication throughout the process. The transaction was quick and easy. Jared did everything he said he would, without being prompted.
Best selling experience by far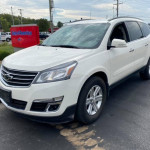 Jared was really nice and responsive, he wasn't pushy about prices and worked with my schedule. I will definitely be back and will recommend him to anyone selling a vehicle!
Easy, quick, and fair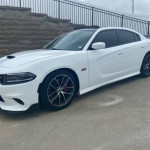 Jared was quick and gave me a fair price for my vehicle. I would recommend!
Quick and easy!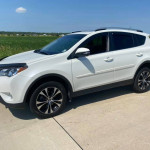 Jared was easy to work with. Punctual, polite and precise. He was a matter of fact guy who was easy to talk to and easy to do business with. Will definitely refer him to friends and family!
Hassle Free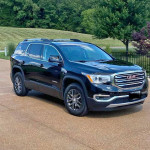 Quick, easy and pain free! Finally a car sale interaction that isn't dreaded. I'll definitely work with Jared again in the future.
Great Service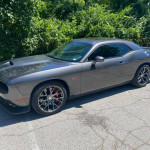 Very fair and helpful team. I had an issue with the title and they were very understanding and patient. Sold my car to them and the next time I'm in the market for a car I will definitely work with them on it.
Easy and friendly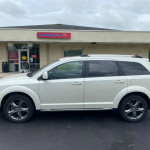 Everything negotiated prior to meeting and sale went exactly as expected. Smooth, quick and friendly. Will return when I sell another vehicle.
2017 Toyota Highlander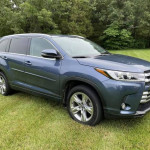 Jared was thorough, communicated well, and very fair in the transaction. I wouldn't hesitate to complete another sales transaction with him again now or in the future.
Quick and Easy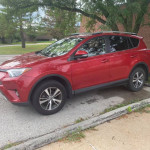 Jared was great to work with. He really took the hassle out of selling my car.
2017 Shelby gt350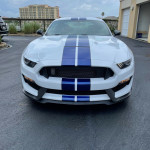 Jared was great to work with. Very professional. Completed the transaction fast and very fair.
Fair and easy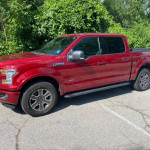 Jared was awesome from the start. Gave me a fair offer and didn't play around. Deal was done fast and completed at his office. Great experience.
Honest & professional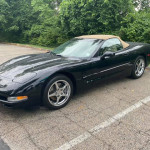 Sold my Corvette quickly and at a fair price. Would highly recommend working with Jared.
Very professional and friendly.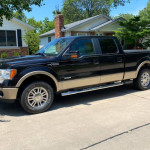 Recommend if you are wanting to sell your vehicle.
2016 Jeep Renegade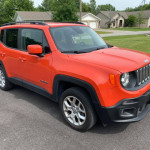 Awesome transaction. Smooth. No problems. Highly recommend.
Fastest Sale I've ever made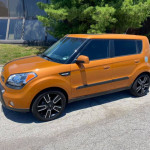 Jared was great to work with. Made me an offer, met and looked at the car, signed over the title and picked up a check. I don't think the entire process took more than 30 minutes. Fair price, stand-up guy. What more do you need?
Easy Experience with great attitude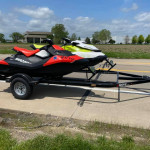 Jared is great to work with, no bs or pushiness, just helpful and willing to make things work!!
Challenger Widebody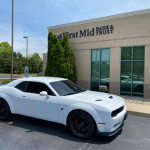 I've been in the car business for long time. Anytime I get the opportunity to work with Jared I jump on it. The process is simple and painless and super quick. Always fair and gets the job done immediately. Look forward working with more in the Future.
Great Selling Experience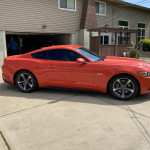 Jared went above and beyond to get our deal done, he did everything I asked him to. He and his team were very easy to get along with. My bank was clueless and Jared had all the answers. I would recommend these guys to anyone!
Five star for a Class Act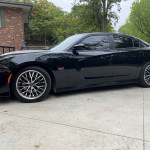 Jared was the perfect advocate To sell my car. I look forward to our next transaction. He went above and beyond. Beat Carmax by $1,500 on offers!
2007 Chevy Corvette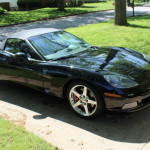 Very easy sale of my car. Jared was very.nice to work with.
5 Stars
Very easy and stress free transaction. Thanks Jared!
2015 Chevrolet Camaro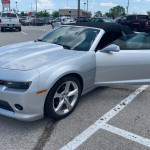 I was left with nothing short of a perfect sale. Jared was professional and helpful throughout the process and I cannot wait to do future business. He offered right at what I was asking and didn't play any games while still being pleasant to deal with. I highly recommend Jared and his team and wish all the best.
Testimonial #89 (2006 BMW M5)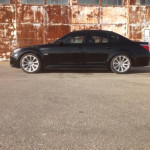 Called to purchase my car and the deal was very smooth. Thanks
Testimonial #88 (2013 Jeep SRT)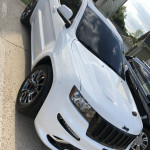 By far... the best experience I could have asked for! I dealt with Jared and there was zero hassle, zero issues, and none of that back and forth nonsense. Gave me my asking price and became friends through the deal. I plan on taking my business back to them time and time again. I highly recommend goin to Jared!
Testimonial #87 (2015 Chevrolet Impala LTZ)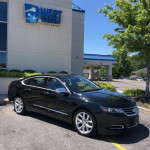 Sold car within 24 hours of initial contact after agreeing on price. Gave a fair price for vehicle and were very courteous and prompt with communication and meeting time. I will be working with this company again. I Give them an A+.
Testimonial #86 (2015 Chevrolet Corvette Z06)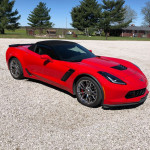 No hassle, no haggle. We agreed on price and he paid and drove it away. I will do business with him again.
Testimonial #85 (2004 Pontiac GTO)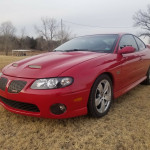 The best and hassle free experience I've ever had on ebay. 100% Professional!!!!
Testimonial #84 (2015 Chevrolet Tahoe LTZ)
Agreed to price, paid in full and picked up vehicle all in three days!
Testimonial #83 (2002 Chrysler Prowler)
Quick pay and professionally handled.
Testimonial #82 (2002 Ford Thunderbird)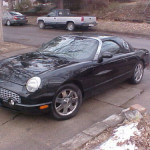 Fast payment and great e-bayer
Testimonial #81 (2009 Chevrolet Corvette)
Everything went very smooth.
Testimonial #80 (1997 Ford Mustang Cobra)
Great buyer for my first eBay car sale. Professional, honest and easy process.A+
Testimonial #79 (2006 Jeep Grand Cherokee SRT)
Fantastic experience! Would sell another to them no doubt ...
Testimonial #78 (2006 Dodge Magnum SRT)
Great customer service even selling to them. Always responded to calls & emails
Testimonial #77 (2015 Chevrolet Corvette)
This was by far the easiest sale of an auto I've ever had! Thanks Jared
Testimonial #76 (2011 Cadillac CTS-v)
Great buyer. Fast payment. Highly recommended
Testimonial #75 (2017 Ford Mustang Super Snake)
Smooth easy transaction . Fast payment . A pleasure to deal with ! AAAAA++++
Testimonial #74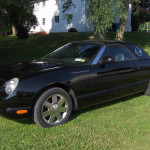 Great Buyer! Very Communicative through the entire process. Fast payment! Thanks
Testimonial #73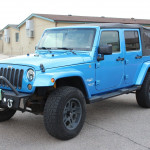 Easiest car sale ever! Super fast payment, smooth transaction, stand-up guy! A+
Testimonial #71
Thanks for your purchase. A pleasure to deal with!
Testimonial #72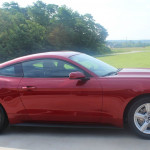 Super Commununication!! Fast Payment. Great Buyer 5 Stars
Testimonial #70
Quick response and fast payment. Perfect! THANKS!!
Testimonial #69
Thank you for an easy, pleasant transaction. Excellent buyer. A++++++.
Testimonial #68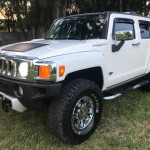 "Outstanding buyer-15k purchase with minimal worry A+communication! Thank you!"
Testimonial #67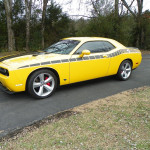 A+ Buyer
Testimonial #65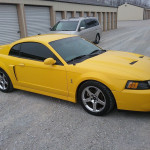 This was a great buyer ,could not have asked for a better buyer.
Testimonial #66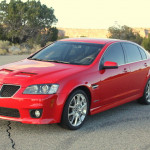 Good communication, quick payment, easy shipping, patient with first-time seller
Testimonial #64
good buyer easy to work with and paid quick! thanks jared
Testimonial #63
Smooth transaction....Jared was a pleasure to deal with.
Testimonial #62
Buyer was easy to deal with and paid immediately for his Jeep. Very satisfied
Testimonial #60
Really enjoyed working with Jared. Payment was immediate with complete trust.
Testimonial #61
Great dealing with Jared. Quick payment; very helpful.
Testimonial #59
Great transaction. Thanks.
Testimonial #58
Flawless transition!! Excellent buyer, a pro! Good folks, no problems. A+++
Testimonial #57
very professional...great to work with!!
Testimonial #56
Awesome Experience!!! Fast & Painless!! Highly Recommended! A+A+A+
Testimonial #55
Jared purchased the car and setup transportation as promised. Smooth transaction
Testimonial #54
Jared was such a pleasure to work with! very professional and friendly
Testimonial #53
Easy to deal with. Reputable. Recommended fully. Thanks Jared.
Testimonial #52
Jared made this super easy and walked me through every step! A great experience!
Testimonial #51
Quick educated communication, quick to pay. Thank u for your purchase
Testimonial #50
You wont find a better, easier buyer to deal with!!! No worries here!!!!!!
Testimonial #49
Outstanding buyer!! Communicated well and very fast with the payment- THANKS!!
Testimonial #48
Great communication. A pleasure to do business with.
Testimonial #47
Smooth transaction on 77k Corvette Z06! Jared is a great guy to do business with
Testimonial #46
Best Fast Payment A++++++++
Testimonial #45
great buyer, great communication, quick payment, trusted buyer.
Testimonial #43
very enjoyable transaction, thanks
Testimonial #44
AAA+++!!! Best large transaction I've ever done. Bravo!
Testimonial #42
Jared has a great business philosophy and is simply outstanding at what he does
Testimonial #41
Excellent transaction,good guy to do business with and everything went smooth
Testimonial #40
As described, a pleasure to work with, was always available, thank you Jared!
Testimonial #39
What a great experience! Super fast payment, awesome communication. A+++
Testimonial #38
EXCELLENT BUYER!!! AS GOOD AS IT GETS!!!! Thanks for a smooth transaction!!!!
Testimonial #37
Jared & his team were great. Smooth transaction, no stress, very responsive.
Testimonial #36
No problems with transaction, paid fast, great communications thru process.
Testimonial #35
Jared knows what he is doing! Fast payment easy process!
Testimonial #33
Good buyer. Quick transaction. Easy to reach and speak with. Thank you.
Testimonial #32
easy smooth and fast transaction !!!! great buyer !!!!
Testimonial #31
Long distance purchase went as smooth as selling to my neighbor. Jared is great.
Testimonial #30
Jared and his associates are true pros! The transaction went smooth as silk! A++
Testimonial #29
A+ Buyer it was very good doing business with Buyer, 5 stars all the way!
Testimonial #28
Very prompt, Jared makes things very simple and easy for the seller!!
Testimonial #27
A pleasure to work with. No drama, as easy as it gets. Highly recommended.
Testimonial #26
Easy transaction. Prompt payment. Good to do business with.
Testimonial #25
Was great working with Jared @ TeamCarBuyers. Transaction went smoothly!
Testimonial #24
Awesome buyer! Excellent experience A+++ Would Recommend
Testimonial #23
Great ebay member. Awesome!! Fast payment!! This buyer great!! ????
Testimonial #22
Jared went above and beyond to make this experience smooth and positive! A++++
Testimonial #21
Easy to deal with and super quick payment.
Testimonial #20
Jared is a great guy and a good buyer. Paid quickly, and super responsive!
Testimonial #19
Best selling experience I have had. Professional, quick payment and well organized.
Testimonial #18
Very professional, prompt with communication, and easy payment! A+ Buyer, Thanks
Testimonial #17
Great Buyer! Thank you for your purchase from PRM!
Testimonial #16
Buyer was honest and true to his word. Would definitely work with him again.
Testimonial #15
Prompt payment, Jared is a great buyer. Perfect transaction. Thank you!
Testimonial #14
Serious buyer very good communication. Thank you !
Testimonial #13
Great people to work with. Willing to go the extra mile!!!
Testimonial #12
Fast payment! Great transaction! Thank you!!
Testimonial #11
World Class buyer! Fastest payment ever. Asset to Ebay!
Testimonial #10
Jared is great to deal with; he did what he said he will do; I recommend him!
Testimonial #9
jared is a great guy and was easy to deal with during the transaction, two thumbs
Testimonial #8
Great guy, did everything as agreed upon. Wouldn't hesitate to deal with again.
Testimonial #7
Flawless transaction! Excellent communication, fast and easy. Highly recommend!!
Testimonial #6
Jared was great to work with on my sell. Very professional and made easy.
Testimonial #5
Instant communication. Great buyer! Thank you for your business
Testimonial #4
Jared is a great buyer! Fantastic communication thru process, paid next day
Testimonial #2
Quick transaction! No BS! A+ Buyer!
Testimonial #3
Prompt payment!! Would do business with again!!
Testimonial #1
Came through like a champ. Paid in 3 days!