Lovely service, great communication and professionalism!
Highly recommend! Quick turnaround time as well.
Rashidah was very kind and talented!
Honestly, I'd give her 10/5 stars!
Rashidah is an absolute DELIGHT to work with!! She makes you feel super comfortable and at ease and it really shows in your pictures. Her prices are EXTREMELY fair, and the quality speaks volumes! You cannot go wrong getting headshots from her, especially since she works so quickly and efficiently too. I recommend all of my friends and colleagues to get their pics taken by her, she's a superstar!
Rashidah is super nice, professional, and she made us feel comfortable.
The pictures were great and she helped us achieve exactly what we wanted. I am planning to go back, and I will recommend her to everyone.
Rashidah is an incredible photographer
She creates a warm, fun, and nonjudgmental environment. She makes it easy to schedule appointments, her studio is convenient to major subway stops on the UWS, and her turnaround time is impressive. I'd recommend Rashidah highly to anyone in the market for headshots or general photography needs!
Rashidah took pictures of me and my 8 yo daughter.
She did an excellent job and I highly recommend her to anyone who wants a professional looking linked in photo or who is looking for headshots. My daughter had a blast! She lets you keep the photos without a water mark, which some photographers won't do. I plan to hire her for future photos. Also, very convenient location in UWS.
The experience was excellent
Great customer service and I felt comfortable and had fun all at the same time.
I would highly recommend Rashidah!
She creates fab headshots at very reasonable prices. She was so lovely and easy to work with and I got my photos back in super quick time. 100% recommended!
Rashidah is awesome
I highly recommend her services! She's responsive, has excellent turnaround time, and most importantly she takes wonderful photos.
I highly recommend Rashidah.
Very professional, cool, and knows how to find the right shot. I can honestly say as an actor the headshots she did for me in 2018 got me in the room for lots of auditions and I booked a few of them. And her price is unbeatable. I am going back to her this week for new ones. Happy I found her.
Professional experience!!
The service provided was quick, professional
I'd recommend Rashidah to anyone needing professionals photos taken.
Absolutely phenomenal service.
I ended up having my headshots taken by Rashidah because I was looking for a cheap, high quality alternative to some of the Yelp selections. I was so happy I went with Rashidah for my headshots - they came out SUPER high quality and amazing. I highly recommend her photography services to anyone looking for headshots!
My experience with Rashidah was great.
The process was quick and straightforward, and I love the results!!
Very professional and friendly!
Everything Was Perfect!
Professionalism, My Headshots And Great Pricing
Super friendly photographer
Very easy to work with, she makes you feel comfortable and confident.
30 minute sessions are just about right to get 100's of pictures. Loved it. Highly recommend.
Great experience!
Wow! I love the picture—you have a gift!
Professional, Experienced, and Detailed
I needed a simple headshot for Linkedin.
Every photographer wanted about 200$ for this shot. Rashidah offers a great deal of 15 minutes for about 60$. Located in the upper west of Manhattan, she did a very professional work and made me a happy man!
Rashidah is a total pro.
Warm supportive and real with it too, which is so helpful in producing great shots. Tnx Rashidah! Will be back!
I worked with Rashidah for the first time and she was absolutely FANTASTIC!
I needed an emergency appointment and she fit me in to meet my schedule and my needs, whilst simultaneously going above and beyond. I was very nervous but she carefully directed my positioning, my expression, and also gave me recommendations of what I should be trying to achieve in my shoot. In other words, she has quite the eye for this profession. Once we completed my shoot (in no time might I add!), she recommended the photos that she would think would turn out best, and got me back my edits within a few hours. Overall, she was absolutely amazing, great to do business with, and 100000% would I work with her again and also recommend her to friends! Thanks Rashidah!!
True professional
Exceeded my expectations.
Rashidah was very sweet and friendly.
She was accommodating and worked with me to get a photo I was happy with. Thank you Rashidah :)
Rashidah's great reviews are accurate.
The pricing can't be beat and she is very professional and great to work with. My picture was sent to me the same day. I highly recommend her if you're looking for high quality, professional ERAS headshots for residency applications. Thank you again Rashidah!
Thank you Rashidah!
I love the pictures and I appreciate how easy you made the whole experience.
Fantastic
First time doing a photoshoot
Rashidah was so cool. Very easy going, pleasant and accommodating.
So to begin with, I chose her because of the way she set up her information. She was precise about instructions on how best to contact her, and included valuable tips to prepare for your sitting. I needed someone immediately (that day or the next) and everything went like clockwork. When I showed up, she made me feel easy as I kept apologizing for not knowing how to put on makeup or posing. Her confidence assuring me that natural is absolutely fine; she would adjust for coloration and smoothness. And i haven't even seen the final proofs yet! But it was cool because I could see all the shots as they occurred right on the monitor. I would recommend her without hesitation.
Rashidah has been nothing but a professional with top notched skill sets.
Thank you for making my long overdue but the anticipated headshot session as pleasurable as possible.
An absolute pleasure to work with.
Expect top tier quality photos at a very reasonable cost.
Rashidah's work is amazing.
I told her exactly what I wanted for a commercial headshot. Within 1 week of submitting my new photos, I was called in for an audition and landed a callback. I loved the response to my photo so much that I hired Rashidah De Vore Photography for my dance studio's photo shoot and video shoot. My clients can't stop talking about how much they love the new photos and promotional video. She has managed to capture the heart of my business and my art. Very easy to work with and quick turn around time. Plus extremely affordable. I'm already planning our next video shoot and I look forward to working with Rashidah De Vore Photography again.
Thanks
Real professional and made it a fun experience.
Professional and great service!
I highly recommend her!
I found Rashidah after spending WAY too much on a different company's headshot that I was not happy with. I decided to give Rashidah's 15 minute mini-session a shot, and am so happy I did. She was great to work with, efficient with the time, and produced a perfect headshot for me in 15 minutes at a fraction of the cost of most other companies. She is very sweet and made me feel very comfortable. I wish I had gone to her in the first place and will go back anytime I need other photos done.
Easy, relaxed and professional.
Thanks, Rashidah!
You made me feel relaxed and your sense of humor made for some great photos!!
Rashidah is amazing.
She is very patient with you, and very professional. We love working with her. She does an excellent job.
Thank you
Rashidah was very friendly and made me feel comfortable and confident for my professional headshot.
Thank you.
Rashidah is very personable, patient and professional.
Top to bottom, Rashidah was incredible to work with.
Her pricing structure is unbeatable for the value she offers. Her studio space is easy to get to and in a quiet area, which made shooting exterior shots painless (no competing with hordes of pedestrians for sidewalk real estate!). Scheduling through her website was quick and easy. She offered an incredibly relaxed atmosphere for a comfortable photo shoot session, and worked fast. We were able to fit two looks with both interior and exterior shots for each look in a half hour session. During each section, she was sure to show me how some of the shots were turning out in order to make sure I was satisfied with what we were getting. She also went through the images, removed the out-of-focus and closed-eye shots, and got the full batch untouched photos uploaded and sent to me the same day. Incredible turnaround time! Obviously retouched images would take longer but being able to start that review process the same day is a wonderful time-saver. When I need to update my shots in the future, I will be sure to reach out to Rashidah again. I just hope her rates don't go up *too* much before then!
Working with Rashidah was an absolute delight!
With her direction I went from looking nervous and tense on film to looking relaxed and comfortable and it really shows in my photos. We shot Friday morning and by Saturday morning she had delivered my selected retouched photos to my inbox. I've received a ton of compliments on my photos already and now I'm excited to showcase my new headshots for my social profiles and for my business branding. I've already recommended Rashidah to two other people and I would recommend her for anyone who is looking to get their headshots done quickly, affordably and professionally!
5 stars!
I was very happy with my shots and my experience working with Rashidah.
Easy scheduling, friendly and timely service, and excellent headshots.
Would strongly suggest Ms. De Vore to anyone in the NYC area looking for professional photographers.
5-stars!
Thank you, Rashidah! Looking forward to working with you again.
Affordable Excellence!
I reached out to Rashidah after she came up in a google search. Her prices were so generous and reasonable compared to the other headshot photographers I was checking out, I have to admit I was afraid she might be too good to be true. Happily, I was wrong about that. Throughout my experience she was responsive, flexible with scheduling and a lovely person. And the best news of all? I love my pictures and had many choices out of a short session. Thank you Rashidah for providing an affordable option for anyone needing great photos!
Rashidah was great to work with.
The pictures were excellent as well!
Amazing
Best service, quality, nice love it
I was thoroughly pleased with the service from Rashidah De Vore Photography.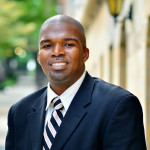 She produced work of the highest quality at a fast pace. I was amazed by the fast turnaround during all aspects of the process. She was very flexible and I was amazed by what was accomplished during our half-hour session.
If you are looking for a new corporate/business professional headshot, look no further!
I had a truly OUTSTANDING experience with Rashidah De Vore Photography! Rashidah was a pleasure to work with throughout – she replied promptly to all of my e-mails, was flexible in finding a time that worked with my schedule and ensured that I accomplished my goals for my corporate/business professional headshots. I chose the 30-minute shoot (highly recommend this option or the 1-hour option so that you have a variety of looks and headshots to choose from!) and was able to do 3 looks and a combination of indoor and outdoor shots during my session. Rashidah made the shoot itself very easy and enjoyable with her friendly personality. In addition, her rates are unbeatable for the quality and time she devotes to her clients. Overall, Rashidah De Vore Photography exceeded my expectations and I cannot wait to share her work and information with all of my friends, family and co-workers for their photography needs! Thank you for a fantastic experience, Rashidah De Vore Photography!
Amazing!
So talented. For sure will be back.
Outstanding work
Thank you also for taking your time and really seeming as if you cared, that was my biggest take away from your business. It seemed as if you really cared and that goes a mile in this day and age.
Amazing, caring, patient & dedicated
Thanks!
Rashidah provided excellent customer service and was very calm throughout the photo session!
Thank you!
Thank you for providing the photoshoot this morning despite the cold weather! The photos are excellent and will be invaluable for my acting prospects.
Thank u!
u made me - a photo taker hater, very comfortable.
What a great experience!
She really brought out the best of my daughter!!
Talented and professional photographer
Rashidah was very professional, and responded promptly to emails. She made me feel comfortable during the shoot, and communicated with me to help me figure out what I wanted from a headshot. Rashidah provided me with proofs immediately after the shoot, and a final retouched headshot within the hour. All the proofs she sent me looked great. I'm very happy with the headshot, and will choose Rashidah again in the future.
Rashidah was great!
Highly recommend her for professional photos!
Awesome shoot. Love the results!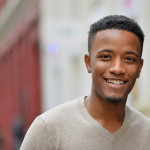 Already booked me a commercial.
The Best!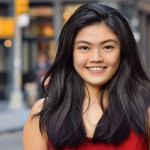 Rashidah is very professional and good at what she does. Communication has been such an ease. I ended up contacting her again after the first photoshoot. She has done a wonderful job! I recommend everyone to Rashidah!!
Best pix I've had in years.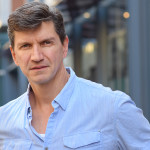 I really couldn't be happier. I knew what I wanted, she understood me easily and the shoot was completely smooth. Rashidah is friendly, prompt, more than reasonable, I wouldn't hesitate to recommend her to anyone.
Super!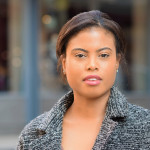 Rashidah's warmth and professional command set the tone from day one. Leading up to the shoot she was interested in learning about my hopes for it and I believe we achieved it. Her relaxed approach was really cool and comforting. Honestly with the quality of the experience and final product I'd recommend her to everyone- a newcomer because of how at ease she strives to make you feel, to someone looking for a different take on headshot photography.
Great photos
So professional and quick, very impressed with the quality of the pictures!
Great headshots from a talented photographer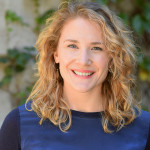 Rashidah put me at ease and took loads of great shots. It's actually quite hard to choose which two I want retouched. She's efficient, friendly and super talented, and her 1/2 hour session is a total bargain. I couldn't recommend Rashidah's headshots more highly.
My New Photographer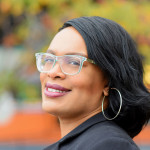 Rashidah was very professional, answered all of my questions and was very flexible regarding the location of the shoot accommodating my request. She made me feel comfortable which made the shoot go well.
Best headshot photographer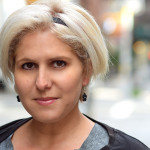 Rashidah is pleasant, friendly and great at keeping you at ease, so that you can take good photos. Her suggestions for backdrops were great, and she helped me change my looks a number of times and made good suggestions about them too. ​ Definitely pick her if you need headshots!
Great experience!
Rashidah was great to work with, she managed to erase any camera shyness! Super service-minded with lots of ideas on what to wear and where to take the photos to capture the light perfectly. I highly recommend her to anyone seeking a great professional photographer.
Thank you!!!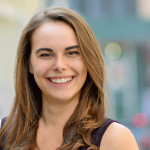 I just submitted for a gig and got an instant reply saying 'You certainly have the look we are seeking for this role'. I think it has something to do with my new headshot ;)