One of the best experiences from any mosque I have had
Today I decided to visit islamwise without any prior contact. I was greeted by brother Waqas who treated me like an old friend. 15 minutes into our discussion I remembered that I have never met him before. This is how warm and friendly the service was. He talked me through my dilemma and helped me approach it from another angle. Top service from the brother! Two thumbs up.
Shahadda
Today I took the best step I have taken in my life. I visited Green Lane Masjid and met Sister Sherifa who was most welcoming and informative. After reciting the Kalimah we both got very emotional and I felt reborn. The whole experience of my visit was a joy. I have never felt so welcomed and I am proud to say I am now a Muslim.
Sisterhood
Alhamdulillah I'm so glad to have joined the Islamwise mobile Ramadan buddies group on WhatsApp. I don't really have friends, nevermind muslim friends to talk to but since joining my Ramadan buddies group there have been several sisters to talk to and we've got on really well, sharing experiences and supporting each other. I've felt much less lonely knowing that they are there to talk to and are going through similar things, particularly about islamic things that non-muslims don't really relate to. It's given me more confidence with things like wearing hijab, which for me is a big deal being a revert and alhamdulillah I have started wearing it more and more. I can't praise the idea of these groups enough and strongly encourage anyone who wants to to join, inshAllah.
How to connect with the Quran
What a beneficial webinar that was. Really enlightening and relevant. Very good reminder indeed
How to get closer to Allah Quran during Ramadan
Alhamdulillah the sheikh was very knowledgeable and the class was simple and concise. It was interactive so we could ask questions also.. on the whole I'm pleased I made time to attend and inshallah look forward to more to come. Jazakallah
Ramadan Q&A Webinar
Thank you so much for this chance to clear up some questions regarding Islam. It was extremely helpful. Jazak Allah Khairan
Birmingham support
The support I've had as a revert from sisters is unbelievable love I've never felt from my own blood sisters an family helping me be a better Muslim also helping my son with Islamic teaching as I struggle an don't no Arabic I love them all for the sake of Allah
Sweetness of Faith online course
These classes are a fantastic alhamdulillah. Each topic we learn gives us a good basic understanding and helps us in the direction we need to take with our learning of Islam. Tutor gives the lessons in a good basic way in which we can all understand masha Allah.
Sisters Support
I couldn't begin to explain how much islamwise has guided me and helped me throughout my journey of Islam. I couldn't have done it without sister Sharifa and accociates phenomenal & an outstanding service.
IslamWise Webinars
I just wanted to say thank you for sending the link to these webinars. I often sign up, thinking I'll be around. But then, something inevitably comes up. My friends and colleagues have no idea that I'm learning about Islam, so I can't exactly tell them I have a webinar to attend. With the link(s), I am able to study this beautiful message on my own time.
Aftercare
Best decision of my whole life this is the best place to change you're life hope everything works out for u xxx
Webinars
fantastic support we get from Islamwise Alhumdulilah for these webinars
Literature to learn about Islam
May Allah Swt. bless you with happiness, health, a long life and of course Jannah, ya Rab! You deserve every happiness, because you help others and share wonderful information with them!
Basics of Islam Online Course
I want to thank for the chance to attend to this amazing class and to learn the basics of Islam. I really appreciate the teacher he was very clear in his explanation. We as new Muslims we really need to know what and how to do things, what is right and what is not, from who to learn or to take the knowledge. Am waiting for the next season so I can learn more about Islam.
Basics online course feedback
Jack Allah Khair! This class has helped me since becoming Muslim on November 17, 2017.
Online Basics Course
This course made some things that I thought were a bit complicated, much easier to understand! Also the teacher was very good and easy to understand. I would definitely recommend this course to anyone.
Becoming Muslim
Changed my life I fell in love with Islam and the people in it converting to Islam was the best thing I've done thank you!!!
Online class
Jazak Allah hu Khairan for the webinar and slides you prepared. May Allah reward you. It has been a pleasure learning with so many fellow revert Muslims.
Basics online 1st class
Thank you. I look forward to the next class on friday insha'allah
Celebrations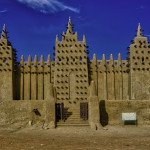 As salamu alaikum wa rahmatullahi wa barakatu May Allah increase ,guide and protect you all for giving the advice on celebrations. I and my children found it very interesting, informative and knowledge full. I love that questions were allowed in the end and answers were giving in a gentle and understanding manner. BarakAllahu feekum, I look forward to future webinars with you!
IslamWise Literature
Alhamdulillah. The brochures provided by IslamWise has really good content and are precise. May Allah bless the work that the people in IslamWise do.
Seeking knowledge webinar
I was very upset because although I planned and scheduled to attend the actual Webinar I missed . I was totally surprised when I received the email link a day later and was able to view the full video Masha'Allah . Alhamdulilah I was even more joyous when I seen the video Jazaku Allahu Khayran. The information was extremely beautiful, it provided reference points for me to study. In addition having the concept of Level Learning, Masha'allah. May Allah (SWT) reward your efforts.
Beginners guide to seeking knowledge
Amazing webinar. Really enjoyed it and found it very beneficial Alhamdulillah
Very helpful
I attended a webinar featuring Ustadh Muhammad Tim Humble and it was very helpful, I learned so much and had many questions answered. If I hadn't gotten the opportunity to talk to him, I don't know who else I'd ask. I would absolutely attend another webinar like this. I'm very grateful that IslamWise hosted this.
Marriage webinar
I found the webinar extremely beneficial and informational indeed; I found it quite easy to relate to in many more ways than one. We were also signposted to additional sources of information; although I am yet too pursue these, I expect them to be similarly beneficial In Shaa Allah.
Marriage Webinar
Excellent advice in this webinar, things I hadn't thought about too, thorough explanations. May Allah reward all your hard work. Ameen.
Reverting to Islam
Islam wise have provided me with amazing support from the moment I decided to revert to Islam. I was scared apprehensive and had sooo many questions. I doubted myself and I felt quite lost at times. Sister Sharifa was amazing! She answered all of my questions and made me feel at ease. I felt supported and felt I had somewhere to turn. Islam wise has been a huge part of my continued journey and I look forward to what happens next! Insha Allah Thank you to everyone at islam wise and especially the sisters at green lane masjid.
Grateful for The Prophets Book
Thank you so much, it came at he right time for me
Ramadan Gift Book
A sallam Alaykum wa Ramatullahi wa Bharakahtu dear ummah Jazak Allah khair to all the wonderful brothers and sisters who have done so much to ease others reversion to Islam and give knowledge and education that's so beneficial to us Alhamdulillah I'm so happy with my gift book so beautiful masha Allah May Allah subhanu wa tala grant you continued success Jazak Allah khair bharraka Allhu feekoom رمضان مبارك Ameen ya Rabil Alamin
Distance is not an obstacle
I really impress with the service helping new Muslim around the world. As I live in Thailand, I still consulted with the sister from England. Sister replied me back so quick, Alhamdulilah. This is really helpful for a new Muslim or even born Muslim who needs advice. May Allah bless all of the brothers and sisters there, Ameen
Gatherings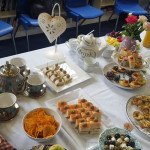 Jazakallahu khairan for your support! Amazing volunteers are helping to organise activities, lectures and entertaining creche for our children! The sisters are giving out books and cd to new reverts, a mentor helps to teach how to pray and provide all additional information about fasting, Ramadhan etc.. also it's a good way to socialise and meet other sisters.
A New Revert
A couple of months ago I reverted to Islam. I took my Shahada at Green Lane Masjid with Islamwise. I was recommended by a close Muslim friend who said it had an excellent reputation and was especially renowned for helping reverts practising.I was very nervous on the day of my Shahada and came to the mosque with a friend. I had spoke already with Islamwise several times on the phone to get additional knowledge about a few things I didn't understand regarding Islam and then once those points had been clarified - to arrange an appointment to take the declaration of Faith, so I was already aware of how welcoming they were.fter taking Shahada I was shown around the Masjid by Islamwise and I was even more impressed when they arranged a weekly slot for me to come and learn on a one to one basis followed by also enrolling me on a ten week course aimed at supporting reverts with some of the basic points of Islam This course was free of charge. I am currently half way through the course and continue to keep in close contact with the Brothers at Islamwise through both our individual sessions and at the classes. They have also been a great source of advice for myself with dealing with family related problems that often come to reverts from non-Muslim backgrounds - happily agreeing to meet me at short notice to discuss these matters over a cup of coffee.Islamwise at Green Lane Masjid is the place going forward that will be first recommendation I give to anyone interested in reverting to Islam or even someone just interested in learning more. The aftercare service provided by Islamwise and the Masjid really is second to none. Allahu Akbar
Coventry University Discover Islam Fortnight, Feb 2018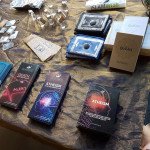 Alhamdullillah this was a truly beneficial event, aided by Islamwise through it's timely and ample supply of Da'awah materials to members of Coventry University's Islamic Society
Amazing service!
As a revert with not many links to other Muslims, Islamwise kindly sent me a package in the post with some essentials for prayer and some incredible books and a CD for beginners. This has been so useful for me and has helped me to start praying 5 times a day (which is my first aim to achieve in my journey). Would definitely recommend, I hope other Muslims who want to start learning from the beginning get to hear about this service Insha Allah. Jazakallah khair, may Allah reward you all for your great efforts.
Such a beautiful recitation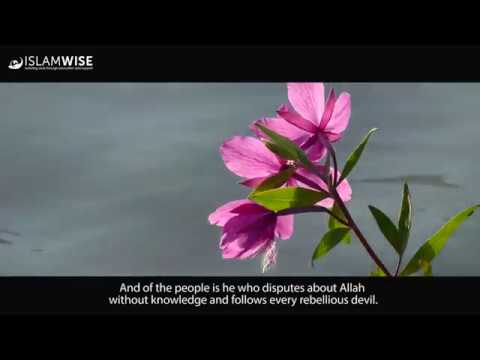 This beautiful Quran recitation really really helped me when I was going through a down and sad time. It made me open my eyes and made me think that I should be thankful and giving my all to God. And focusing on God. I found Islamwise through youtube, and by this beautiful Qur'an recitation, this will make you feel calm and at peace. Having a support system, like Islamwise, is very handy for someone that is a revert to islam they take time and appreciation to talk to us in their spare time. Thank you Islamwise for making my journey more easier.
Muslim Revert Cyprus
Islamwise very supportive. I live in Cyprus and I discovered them through the internet. Im so blessed to find out about it. They are caring, kind and understanding. No matter where you are in the world you can still message them and gain support throughout the new life Allah given us as a Revert.
Excellent I don't know what I would do without my Muslim Sisters
I am really grateful to you both. Alhamduillah
Excellent
I don't know what I would do without my Muslim Sisters. I am really grateful to you both. Alhamduillah
Islamwise Support
Marshallah,Islamwise is just what is needed in terms of 'someone being there' specifically for new Muslims by phone, it has been one important solution for new Muslims like my self who are (often) geographically cut off from Islamic social interaction. The prompt and kind support from Islamwise is Alhamdu Lilah a truly wonderful Dawah and I am very grateful for your help, May Allah subhaanahu wa ta 'ala bless you and all the Muslims in this life and in the next Aameen.
Excellence
Caring, covering the simple work that isnt done in most other communities, but Islamwise dont stop there. They do difficult work too, to make a worldwide movement of positivity inspiring others.
Graduation Ceremony
I am sitting within the gathering of the graduation to the Islamwise course. My heart is feeling a feeling which I have never felt before and I cannot define the feeling In words. I have just witnessed my first Shahada, please whoever reads make dua for the sister who took her Shahada and everyone involved in Islamwise!
Islamwise Course Feedback
All of us really enjoyed the course. We have learned a lot including practical tips to help us connect with Allah and our faith in general.
Islamwise Classes
I for one can say the support and teaching from Islamwise is like no other, you all go above and beyond, for reverts the education you offer is unparalleled. The classes are offered in a professional, yet fun environment and I have thoroughly enjoyed them. There is a real feeling of sisterhood when I have attended them and in sha Allah may this continue Ameen.
Islamwise help
Just a quick message to say a huge shukran to the Brothers from Islamwise. I completed my first year after embracing Islam on November 14th. The guidance, help, support from the Brothers at Islamwise was invaluable, there when I needed. Jzk Islamwise.
Supporting Dawah Teams
We do a lot of street and interfaith dawah mashallah in Cardiff and the support and we have from Islamwise is amazing. They're always there when you need them. May Allah bless them and keep them strong in Deen and Dawah.
Allah hu Akbar
Mashallah what a great place, Brother Waqas was so helpful in teaching me wudu and salat. The masjid is lovely as well and has recently been refurbished. Islamwise provide great literature and will go to great lengths to help you find your place in Islam.
Islamic studies
Our studies with islamwise has been very very useful. I have learnt a lot and also had fun doing so.very good class. Also the Arabic at the beginning of the class has been the most helpful so far. My improvement in General knowledge of the deen and Arabic has been vast since starting the class. This programme is the only one in the area. I hope in the future we can expand on what we have learnt now. InshaAllah.
Giving Support and Informative
Islamwise is an amazing project, they have given really good advice, support and information.
Helping a brother
Thank you for making me not feel so lost and that there is support for reverts!!
Islamwise dawah
They are doing great job.
Professional Dawah Institute!!!
Alhumdolillah IslamWise are one of the few Dawah organisations that take Dawah to the next level. They are sincere in their work and are active spreading the truth about Islam. We have a small Dawah setup in Nuneaton and we rely on IslamWise to provide us with professional material to propogate islam. Their literature has been fabulous which is easy to comprehend and to the point which covers a broad spectrum of topics. I pray that Allah accepts the great work that IslamWise is doing and make them a means of guidance for all of humanity.
Dawah materials
Very good support towards providing us the dawah material. Jazakallah khair for all the team of Islamwise.
Masha'Allah
Alhamdulillah! Abdullah, whom is fellow brother of mine at IslamWise, brought me into his kindness by displaying a genuine sincere kindness that I cherish very dearly. The messages Abdullah has sent to me have been received not only in my email box, but into the depths of my heart so that I may find the encouragement and ability to strengthen my discipline of my journey through life to be able to find the courage to continue time and time again to give Allah (SWT) the most generous and caring person I can be. He even extended his trust and faith unto me and purchased literature for me of my favorite Islamic book by Yasmin Mogahed (Reclaim Your Heart), so that I may find faith during difficult and challenging times to persevere beyond them. Thank you Abdullah, and it is of my prayer and hope to continue our friendship. Although we have just been introduced to one another, I sense that our friendship will continue as long as we are willing, In'Sha'Allah. Ameen.
'The Basics' Course
Mashallah, it was very interesting and enjoyable, also good for the youth and me and my daughter will definitely be attending again.
brother dawah stall city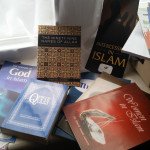 If it wasn't for the brother in the dawah stall advising me to pray and also a non Muslim who became Muslim and joined Islamwise with me. Alhamdulillah sister at the mosque helped us to pray Ma Sha'Allah. Jazak Allah Khair Islamwise if it wasn't for you maybe I'd still be a Muslim without salat.
The Basics Course
The Islam essentials classes have been so informative and in a relaxed and very welcoming environment. I feel surrounded by so much support and love from the sisters in the class and our wonderful teacher Alhumdulillah
Experience at Islamwise
I have been in contact with Islamwise for the last year after converting many years ago. The environment is very welcoming and supportive. There are lots of meeting and courses for new and established muslims. There is always someone there to talk to and ask questions to. I thoroughly enjoy my time spent with the team. I would recommend Islam wise to anyone interested in learning more about Islam.
Thank You Islamwise
This is a great service, i have enjoyed the Islam basics class so much. it is very valuable to meet other sisters and obtain more knowledge.
Learning about Islam
Today's class has been very informative, and enlightening about Islam. I feel privileged to be apart of a group supporting me as I learn to be a Muslim.
Basic Islam courses
Asalamu alaikum By the will of Allah swt I have attended the Basic Islam Course, and through Allah swt guidance I have benefited already. This course has been a revival of the knowledge that has been lying dormant for too long. I love to seek knowledge but after attending the course I have realised I have been neglecting the basics and delving into all other topics surrounding the deen. A strong foundation is the key to success and strength in all situations. I would highly recommended this course. I make dua that Allah swt puts plenty of Barakah in this, so that the masjid (and Islamwise) may continue to deliver this long term. My teacher is also fantastic Ma Sha Allah Tabarak Allah Allahuma Barik May Allah swt reward her in abundance and grant her the best of both worlds Ameen
A home in islamwise
I have been attending this beautiful masjid for around three years, since I took my Shahada with the sisters team here. Alhamdulillah. The Islamwise team offers a complete network with outstanding care, support, comfort and a home to home environment for sisters just like me who have reverted an don't necessarily have somewhere they 'belong'. Islamwise creates a family environment so that sisters have the chance to feel like they fit in somewhere, alongside learning about the etiquettes of Islam, Quran, Salah and generally mixing with other members of the Muslim revert community which I feel without Islamwise would have been almost impossible for me. I thank Islamwise for every opportunity they provide, and continue to provide for sisters like myself and extend my thanks for their extensive support in and out and hours to be there and offer a word of advise, a friendly conversation or just a warming hug that reinforces the love between sisters in the ummah generally :)
Course materials and Support
Islamwise are doing fantastic job in spreading Dawah beyond Birmingham. Ma sha Allah. We (in Northampton) are also being supported with materials to run Islam Basics, a 10 weeks course designed by Islamwise. Alhamdulillah for this opportunity as there are no other structured classes or courses for new Muslims in Northampton. A town with increased number of reverts! Jazakallah khaera
Amazing support for new Muslims!
Islamwise and the brothers at GLM have been an amazing support from the moment I walked in the door and a continued support through my transition. I must stress I do not even live in Birmingham and the support has continued. My advice to anyone new Muslim or even Muslim wanting to strengthen there iman, is to get in touch with islamwise and be open and honest and except the support because it's very beneficial. May Allah reward them abundantly! Ameeen
Eid lunch
Its always a good day when I meet up with the Brothers at Islamwise, and sharing Eid lunch was great! Birmingham is very fast becoming my second home In Shaa Allah
Togetherness
Great get together a time of togetherness catching up with sisters and little ones you have not seen for a while and partaking of food. Marsha Allah!
Weekly Class
Really enjoyed the class. Found it very very helpful. I learnt alot. How ever it's not advertised for new Muslims. With Allah swt guidance I found it. Alhamdulillah. Now that I have found it I will continue to attend for as long as possible InshaAllah.
Eid Day Lunch
Mashallah, It was very beautiful, seriously made my Eid day better.
Sisters Team
I reverted with Islamwise and the sisters have been very warm and loving towards me it has been so encouraging. They are always keen to help a revert and happily chat to them and genuinely are happy for reverts. Keep up the amazing work sisters at Islamwise
Islamwise
Excellent - great place and very helpful people
Revert retreat 2017
Mashallah fantastic weekend with the Brothers. Massive thanks to Islamwise and the brothers from Keighley. Useful reminders - if you get the chance go! Jazak Allah Kair to all involved
Amazing!
The support and welcoming I received from sister Sharifa was just outstanding, as a new Muslim I felt quite lonely through the first stages of my journey. However once being welcomed by this lovely little family I can honestly say I have never felt more at ease within myself and my faith. I travel every Friday from Coventry to this Masjid as the support that's given is something I have not found anywhere close to home. I would encourage anyone Muslim or thinking about becoming Muslim to try it out!
Ramadan mobile buddy
Having my mobile buddy made my first Ramadan easier and more enjoyable, Every question was answered in depth increasing my knowledge of Islam. I will definitely keep in touch! Jazak Allahu Khair brother Monwer
Ramadan buddy
Brilliant idea to a have a Ramadan buddy for new reverts.
Brilliant initiative (Ramadan Mobile Buddy)
Alhamdulilah it was a brilliant initiative on Islamwise's part, definitely a great idea. Upon interacting with my mobile buddy it opened up my eyes to just a small fragment of the reality of life as a new muslim. I found that the sister i was talking to (a newly converted 16 year old) was very lonely in her journey and literally had no muslim community in her local area, let alone muslim family or friends. Therefore, this service was one that she greatly appreciated and was often very thankful for. Due to differing time zones, we were both experiencing different parts of the day. However, i made an effort to contact her as best as i could at what would be iftar time for her. Perhaps creating networks between people in similar locations would prove to be more effective and practical as far as communication is concerned. Nonetheless we got on well and i had the opportunity to ask and answer many questions. Due to being very young and having little support from family and practically no muslim community surrounding her, at times the sister really struggled to keep her fasts and pray. I encouraged her as much as i could and spent time trying to build up her imaan and love for Allah. To an extent this may have helped her as she was always very appreciative of support and advice alhamdulilah. Overall it was an eyeopening and humbling experience. I'm grateful i was given this opportunity and will inshaAllah try to maintain contact with the sister. May Allah make us all firm upon our deen and may Allah reward the brothers and sisters at Islamwise for their tireless efforts and great work. BarakAllahufeekum.
Excellent
I don't know what I would of done without my Ramandan buddy it was hard. She was very helpful amswered my Questions.
Inspirational
Islamwise have been my rock through my journey as a Muslim. I have learnt so many things and admire all the hard work and time they put into help new muslims. The staff have made me feel so at home and I feel apart of their family. The Head Sister is such a beautiful person inside and out, and inshallah she will be rewarded for all the hard work she puts into us all. If it was not for her I really do not know where I would be. She has helped me grow and guide me as a new Muslim. She has also inspired me to become not only a better Muslim but a better person in life. My family think I could never be more better than what I was before I came a Muslim but been a Muslim has definitely made me a better person and I hope to become even more better inshallah. I am not good with words but I thank the Head Sister and islamwise for everything. You are all amazing!
Amazing
My Ramadan buddy was so amazing! I'm so glad I signed up for it! Our conversations have been very nice and the young lady is very kind and has helped me, she's also answered any questions and/or concern I have about Ramadan or just Islam itself. Thank you so much!!
Ramadan Mobile Buddy program
Assalamu alaykum! I applied to the Ramadan mobile buddy program and I am so happy I did. The sister that was assigned to me, Tabassum, is one of the most loving and caring people ever. She always made sure to ask how I was doing and she helped me with answers to my questions and advices to overcome difficulties. May Allah reward her abundantly, just as everyone else involved in the Islamwise activities. Ameen.
Islamwise meal on Eid
Thankyou so much to all that out in hard work and effort to make the islamwise meal on Eid go so smoothly and well. It was a well enjoyed event and I would defiantly go again inshallah.
Making Ramadan count
I am a revert who found this RAMADAN inspirational. With the support of Islamwise many events I have accessed iftaar meal, Eid CD gift which I listen to each morning, henna party , and met other revert sisters. Islamwise has given me a sense of family and belonging. It has also changed my 12 year old daughters view if mosques. Before she thought it a strict place but she now sees it as a nice place with fun things and enjoyed meeting other reverts and their children.
Weekly classes and monthly get togethers
Moving to a new area as a revert is a scary thing as you hope to find Islamic support and guidance. Thank to islamwise I have settled quickly into the town and that's largely thanks to the consistent and regular support provided via weekly classes and monthly gathering. These have helped to raise my emaan, learn new things and meet new sisters. The leadership is fantastic and inspiring and I am very grateful to have had the opportunity to take part in the events islamwise have offered. Thank you so much, may it weigh heavy on your scales of good deeds. Ameen x
Iftaar meal deliverd plus free gifts
Islamwise has been working very hard to help new muslims.I enjoyed a lovely iftaar meal and enjoyed iftaar meals at the masjid the team are very dedicated in making sure that new muslims are involved with the community.
Islamwise is definitely a blessing from Allah
From the day I took my shahada through all the questions that I had and through my first Ramadan and soon to be first Eid the team at Islamwise have been there at each step. Free gifts for Ramadhan and another for Eid, Ramadan buddy in Abid and a three course lunch at Eid in the Park there can be few other reverts who have had such a supported entry in to Islam. This is not to mention the online Quran classes with Qari Zakaullah Saleem.. Green Lane and Islamwise have to be the shining example of best practice when it comes to reverts across the whole Ummah. Can't thank the team and those who donate their sadaqah to make it happen.