In this article we will be looking into the differences between search engine optimisation and search engine marketing, as well as their upsides and downfalls. Search engine optimisation is often talked about and extremely popular in the online business world, as it helps your business get more eyes on it every day. However, search engine marketing or SEM involves paid search results which increase traffic onto your website.
So, How Does Search Engine Marketing Work?
Search engine results are specifically crafted to give us exactly the results that we are looking for, and they are built and tailored to do exactly that. Most people have a natural tendency to click the top search result or at least go for something on the first page without even thinking about it. Search engine optimisation is one of the best and easiest ways to get into these 'top spots', but search engine optimisation has a place too. On most search engines, the first two or three results which show up at the top of your page will have a little note somewhere stating that it is an ad. This is happening through search engine marketing. Debbie White, a journalist at 1 Day 2 write and Write my X, commented that, "Search engine marketing is basically 'pay-per-click' advertising where search engine companies charge a business for the amount of website visits that they get from the ad. So, you only pay when your ad is successful, which is great." However, it still costs money.
What are the Differences between SEO and SEM?
The biggest difference between these two fairly similar techniques is that SEO is a strategy, whereas SEM is a marketing technique. So, SEO can be carried out through promoting keywords, curating the right content, and making sure your business is relevant to what people look for when they are using their search engines. However, SEM is simply paying a search engine such as Google to artificially place your website at the top of the search results. If we look at it from this angle, SEO is an organic and time-consuming business tactic, whereas SEM is a paid marketing strategy which takes less time but more money. If you are looking to getting started with SEO to raise organic traffic you may be interested in checking out this on page SEO checklist for some good ideas.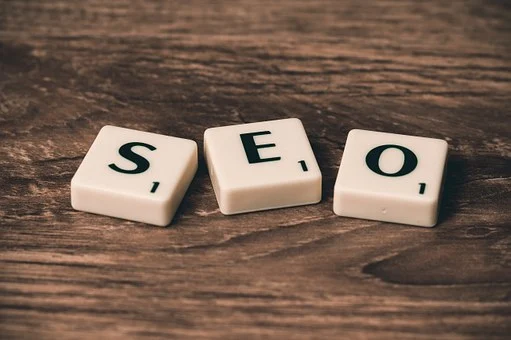 The Upsides and Downsides of Search Engine Optimisation
No matter which business strategy you are looking at, there will always be benefits and drawbacks. Search engine optimisation is a fantastic way to up the number of eyes that see your content and boost overall brand awareness in the public eye. This will build customer awareness and hopefully curate brand loyalty over time.
The downside of search engine optimisation when compared to search engine marketing is that the rewards can be slow coming. It can take a lengthy amount of time to see the fruits of your labour, as it takes time to get to the top of the search results; and results can be slow. It can also take a lot of effort to keep up with the relevant trends and stay up to date. There is no point getting to the top of the search results if you struggle to stay there for a lengthy amount of time.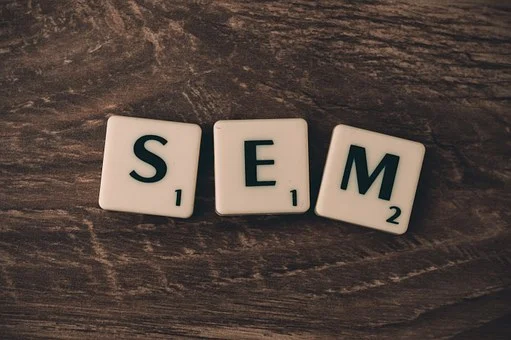 To Conclude
Both Search Engine Optimisation and Search Engine Marketing have their place in the business and marketing spheres and will continue to have their place in 2021. SEM is a great way to give your business the boost it needs at the beginning but can swallow capital and be a little bit more of short-term solution.
On the other hand, SEO may start slow, but will be less of a cash Easter, and generate larger results on a more long-term basis. The majority of smart business combine the two and use them in tandem for the best business outcomes.