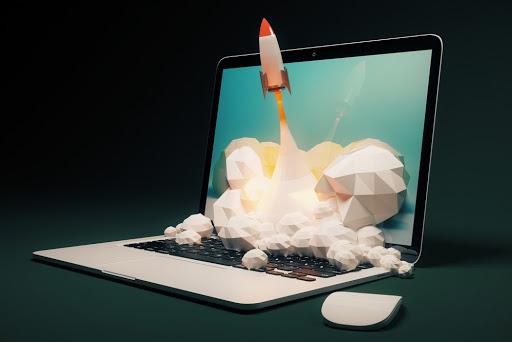 Brand awareness is a vague concept for some business owners; they launch and run tons of advertisement campaigns but overlook the importance of brand awareness. Brand awareness is difficult to measure and create; therefore, they dismiss it. However, in the age of social media and the entire popularization of the internet, it has become easier for entrepreneurs to create and boost business awareness.
Building a strong brand is a necessary component for any business. Let's understand it with an example. You might have heard about Apple, Google, Coca-Cola, right? Of course, yes. In fact, according to stats, more than 94% of the world's population recognizes the Coca-Cola logo. This is what is called brand awareness.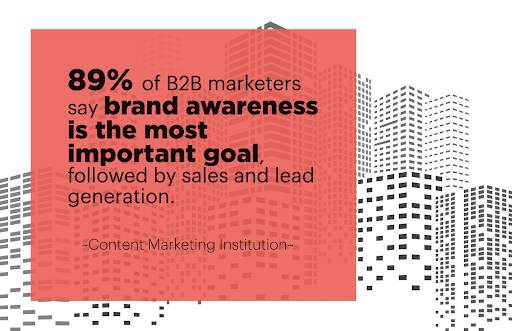 Source: Lucidpress
Some brands are shining head and shoulders above their close rivals and not investing that much effort to get recognized—for instance, McDonald's. Yet, even if you never visit the store, you still know exactly what it does and why it is popular across the globe. This is something you can say business awareness.
Building and maintaining online business awareness is a constant process; every company wants everyone to think of them as the pioneer in this field. You can follow many strategies to influence brand awareness, but before jumping to that, let's understand why it is important.
Importance Of Online Business Awareness
Are you facing a hard time getting customers to engage with your brand? Unfortunately, you might be overlooking an important part of your marketing strategy- business awareness!
Business awareness is the cornerstone not just for a marketing purpose but also to win customer's trust and business expansion. It is one of the valuable assets that add value to the products and services businesses offer to customers.
To put simply, business awareness means how familiar and popular your brand is among people; it means how many times customers have heard about your brand before they make a purchase.
According to Salesforce's survey, 85% of customers conduct market research before making a purchase decision. And most used channels are websites (73%) and social media(37%). Consequently, it has become imperative for brands to have a strong online business awareness to grow further.
So why is business awareness important?
It creates a solid foundation
It instinct trust among customers
It sets you apart from the crowd
Adds value to a business
Builds a strong online presence
Ways For Boosting Online Awareness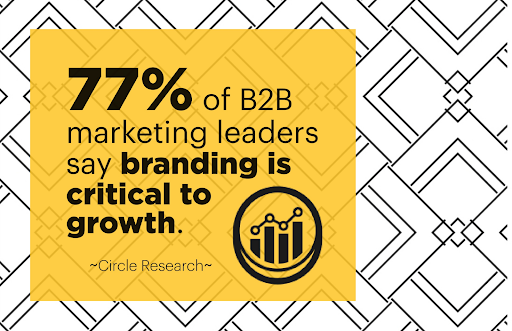 Source: Adience
In order to reap the above benefits, brands need to focus on creating strong online business awareness, but how to boost online business awareness and expect great results? Let's find out the answer as here we will tell you about five trending strategies for boosting business awareness. There are five of them:
Strengthen Social Media Presence
Blog Writing
Using Ad Platforms
Take Advantage Of GMB
Different Online Marketing Channels
Let's discuss each of them in detail, which helps business owners convert loyal followers into active customers.
Strengthen Social Media Presence
Social media has become a "sweet spot" for marketers as it is the best way to increase business awareness. Social media has it all, from posting content to building relationships with customers to driving traffic on websites and applications. Informative content related to your business will attract customers and increase your business awareness.
Create a business profile on Facebook and Instagram, fill up all the details, including address, contact details, website and app info, etc. Some shopping brands, such as Nike, Sephora, etc., even create shoppable Instagram posts to directly place an order instead of visiting the website.
In the same way, we know how the online grocery delivery business has exploded amid the corona pandemic. Popular grocery delivery brand, JioMart has incorporated a new feature in their grocery app solution as consumers now can use JioMart's WhatsApp business for grocery shopping.
In short, a strong social media presence represents your brand consistency and allows you to engage with your customers to increase online business awareness.
Blog Writing
Blogging is one of the effective techniques to boost business awareness. It is also an ultimate way to increase your brand's visibility in SERP results. In addition, promoting informative content regularly helps you to attract more people who are not yet familiar with your brand.
Apart from having your own blog, you can also get started with guest blogging. You can post your content on websites that have large amounts of organic traffic. It will not only add value to your link-building efforts but also do wonders for your business awareness.
Using Ad Platforms
Using paid advertising platforms for your business is another promising way to boost your business awareness and drive traffic. All you need to build the right strategy, you will surely reach a large audience with an optimum budget. Targeting your audience based on their demographics ensures that the right customers will notice your business.
If you want to run a paid campaign on social media, consider Facebook, Twitter, and Instagram, and for search engine ad campaigns, go with Google Ads. But, again, proper selection of keywords and copy creation will give you desirable outputs at a minimal cost.
Take Advantage Of GMB
GMB is an acronym of Google My Business; it is a free tool that allows businesses to appear in Google search results and Google maps. Once you list out your business on GMB, it will showcase your name, address, contact details, website and application link, hours of operation, and much more. Further, reviews and ratings also encourage other customers to make purchases.
Correctly created business profile on Google My Business offers certain advantages such as
Increase visibility on the web
Shares important information with your customers
Boost your presence with positive reviews
Increase traffic and revenue
The best form of free advertising
Different Online Marketing Channels
Apart from these, there are many other online marketing channels that you can implement to boost business awareness. Other online marketing techniques include search engine marketing, search engine optimization, mobile marketing, and email marketing. Based on business type and requirement, opt for any of these online marketing channels as these channels are becoming prominent and helping brands to reach more audiences.
Ending Note
Boosting online business awareness is a long-term investment. It takes time and the right resources to become a brand that people remember for a long period of time. Build a solid strategy and take actions that make the audience remember your brand, or else you will be quickly replaced by your rivals.
Overall, with dedication and strategic goals, boosting online business awareness can increase ROI and create a powerful impact on your business's success.