Updated: January 23, 2023
Nothing sells your products and services better than a 5-star rating. For those of you in the real world who are happy with 4 to 5-star rating, you qualify too. Regardless of your results we have a special treat for you. For a very limited time we are making available our new All-In-One Ratings Widget to you for Free.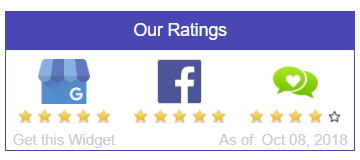 We built this widget for all those businesses who spend many hours collecting, prodding and rewarding customers to give them reviews.
Every ratings source is vital to a business to promote themselves, enhance their reputation and convince the public to buy products and services from them.
In the end, the hope is that potential customers will visit their business listing and see their results. However, the business listing is but one place that prospects search and find a business.
Why a Social Ratings Widget
Consumers are searching and finding a business's ratings in a multitude of places, including the business's own website. To benefit fully from all the ratings sources out there, we've created a small, easy to use, web widget which integrates all of these sources into one place.
When a web visitor visits your site with the Ratings Widget they will:
Receive an integrated view of your business ratings,
See that the results of the ratings are up to date; leaving the visitor with a comfort level that the business is interested in maintaining their ratings over time and
Click on each of the icons and be taken to the actual reviews so they can see for themselves what people are saying.
Features of Ratings Widget
You will find many important features in this Ratings Widget including:
Integrate your Google My Business, Facebook, Yelp & VocalReferences ratings. More to come…
Turn on or off the display of each rating source.
Customize the ratings widget between vertical and horizontal, small and big and select a color which best suits your website.
Deploy the widget in as many web pages as you like.
Widget will sync your ratings automatically, so visitors will see your most up to date results.
The widget is compatible to all websites including WordPress, Wix, Weebly and any website that can use JavaScript.
If your ratings matter to you and if you are looking for an easy way to display them on your sites, then give the VocalReferences All-In-One Ratings Widget a try.
Getting Started
To add a Ratings Widget to your website:
Go to the Ratings Widget Settings page on our web site. Login with your email/password. If you don't have a VocalReferences account, you can start here.
Customize
Link your ratings sources.
Copy the code.
Paste the code into your web page (Add HTML Code to your web page)
Save & Preview
Easy to Customize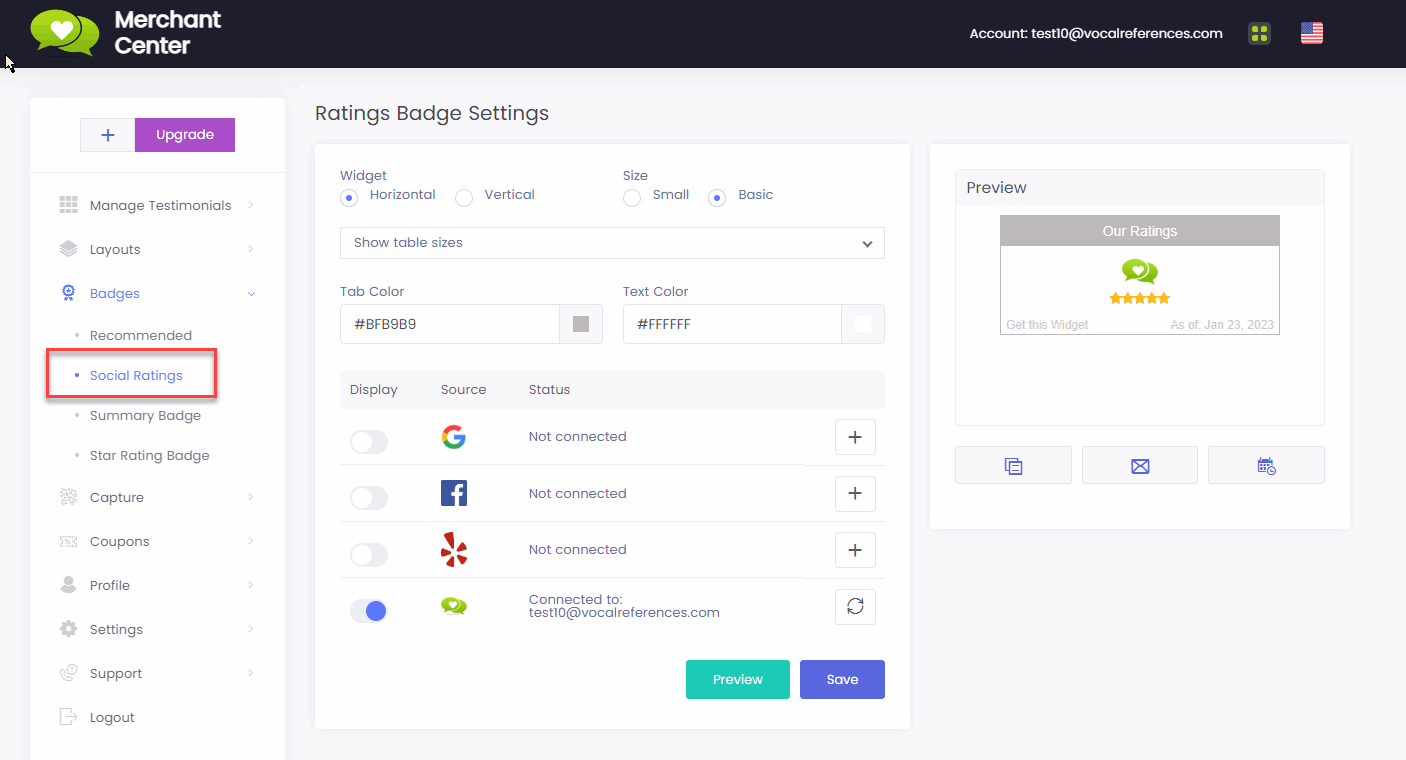 Above is a screen shot of our Ratings Settings page where you can customize the Ratings Widget and connect the Widget to your Ratings accounts. We have also prepared a video tutorial to demonstrate how you customize and embed the widget in a web page.



Questions
If you have further questions, you can contact us at support@vocalreferences.com.