A brand voice is a defining personality of a business brand, the traits you would associate with a business like you would in an individual. How would you like your customers to find you? It takes a few ways to find your brand voice, and you would want to invest your time developing these qualities that will make your brand stand out from the rest. Here's how you can establish your brand and make people recognize you.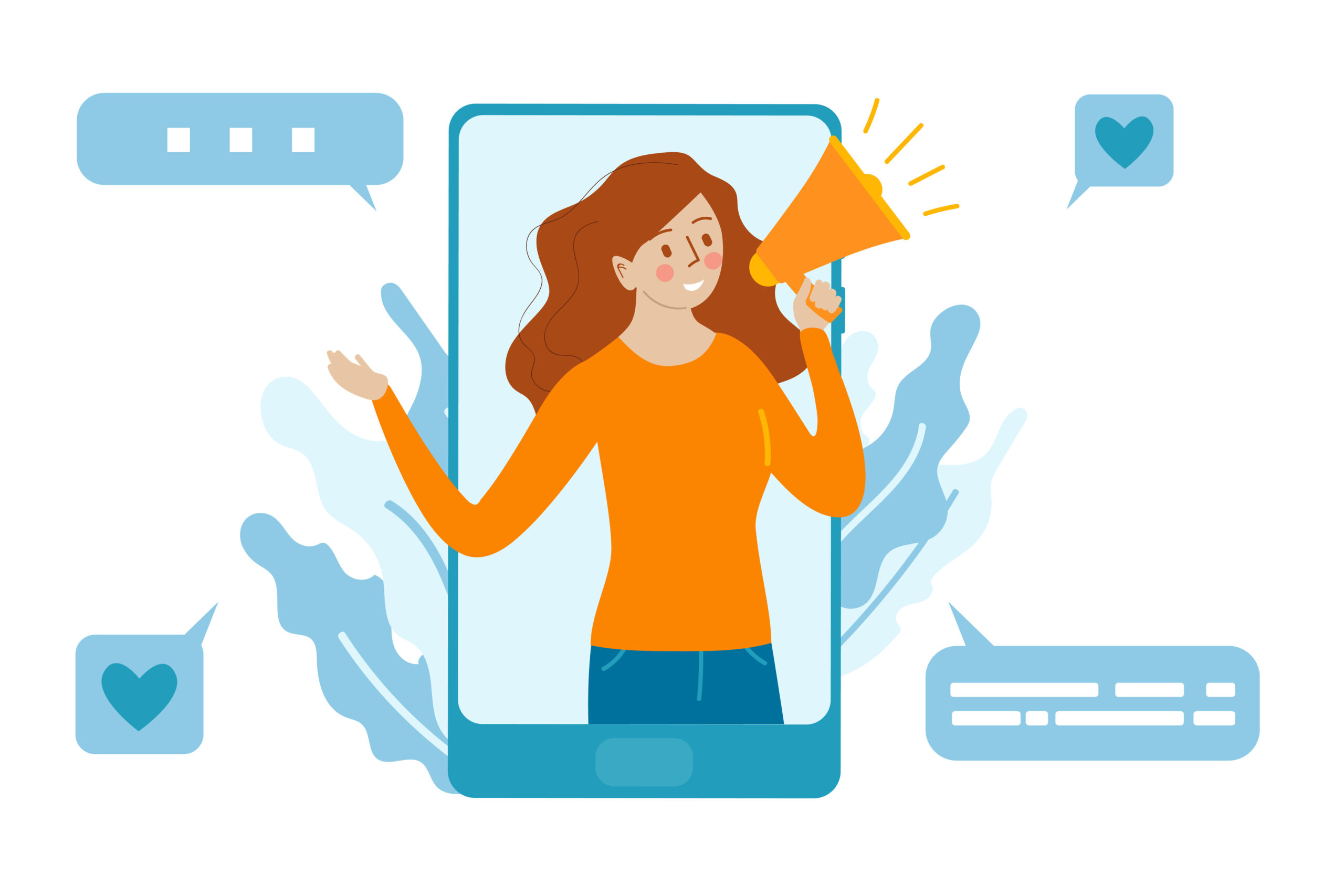 1. Look To The Company Mission And Values
You need not look any further when trying to create your brand voice. Go back to your company mission and value statement to get an insight into the characteristics that your brand voice should take on.
Notice that the mission is straightforward, clear, and concise, which makes an excellent support for your brand's values. From there, you can decide on the angle you want to take. For example, you can emphasize your goal to provide products or services that promote environmental sustainability. It can make your audience feel suitable for supporting a brand that raises this awareness.
You can also add an informal and casual tone when describing a new company with a playful vibe because of the products and services they offer to their customers, like those offering children's party services. Basically, the main factor to consider in choosing your brand voice is your core values as a company because they can be the primary characteristics that represent your business.
2. Get To Know Your Target Market
In reality, we tend to speak differently depending on the type of person in front of us. But that isn't easy when you're aiming toward a collective target market because you need a specific brand voice that will help guide the right people for you. Fortunately, you can use various tools to promote your brand, such as digital and print marketing like Catdi Printing, but the message must call out to the right people.
Identify the problems that your business solves and be clear and specific. For example, you want to determine whether your products will reach which demographic. If you're supplying feminine hygiene products, will it catch the attention of millennials or boomers? Single professionals or young mothers? Determine if the demographic is looking for self-care or if they need to be more confident?
You can make one mistake in assuming who will want your product, especially if you come from a demographic outside of the actual users. You can get accurate data from real customers who can tell you who makes up your loyal audience.
You can use demographics that include age, gender, occupation, marital status, race, income, and educational background.
An option is a psychographics which can tell you a user's interests, hobbies, frustration, and goals. It allows you an insight into what's inside their heads.
3. Be Yourself
Businesses offering professional services must provide a smooth and continuous transition from promotion to working with the person behind the company. When you're marketing in an already condensed market, it may feel like you need to do extraordinary things to appear outstanding to your customers. Customer relationships are valuable, and you can only earn their trust by being true to who you are as a business owner.
The best approach is to be yourself and stay true to your vision and goals. It will allow you to focus on being found by the right people for your product or services. It's a starting point to help your brand gain value among consumers.
4. Use Three Words To Describe Your Brand
One of the simplest ways to define your brand is to use three specific words to describe what your brand is all about. Think about it this way: if your brand is a person, how would you tell your audience about it?
When you pick the three words of your choice, communicate them to your business organization. Meet with your staff members writing content for your business, for instance. Walkthrough existing content that is appropriately conveying the brand. You can help them make revisions to those that do not reflect the brand voice.
5. Use Different Channels To Raise Brand Voice
One must remember that where you share your message is just as important as what you share. In the case of channels, using social media can share your brand voice through relevant posts. If your business targets teenagers as potential customers, posting on a professional-centric social media platform won't make sense. You should reference trendy content to make your audience hooked with what you publish.
It will save your time and resources to choose the right platforms your audience mostly spends their time in. Good business sense knows where to place your brand voice where it will make the most impact.
Additionally, influencer marketing can help you raise your brand voice because audiences are more likely to try a product or service trusted by influential social media personalities. Trying this route will allow you to observe how celebrities or influencers deliver their messages. You cannot ask a person to change their persona as it will defeat the point of influence. In this case, you can get to know various influencers and choose from among them who you want to partner with them.
6. Find Existing Brands That You Like
Look into brands that are making noise or have been established for a few years now. You can also add celebrities or public figures you like. Your brand can be a blend of them, and imagine what it could be if you can bring it to fruition.
For example, you have a business selling unique plants online. Through thorough research, you were able to find your target audience. Imagine forming a brand that is a mix of a beloved eccentric character in a popular comedy sitcom and an on-demand grocery brand. You will be creating a unique brand voice that many people can relate to and would have no qualms about spending money on.
7. Ask For Feedback
A business person is not afraid of hearing tough feedback. Many have made the mistake of trusting only the marketing and communication function. Every opinion matters in your team because they are a part of your business. Your brand also doesn't end on colleagues, business partners, and stakeholders. The customers are also a part of the equation and what they think can help improve your brand value.
In effective branding, there are no strangers when it comes to communication. They should all be participants. A brand rooted in authenticity encourages interaction with the products and services and reinforces its positive message.
In Conclusion
Your business can find a brand voice from your beliefs, mission, goal statements, and by expressing authenticity every time. It's what makes your business a standout that can compete with other established business brands in your industry. Take care that your brand voice sounds what your brand is about so it can help reach the right market.