Building a noteworthy brand is something that every business needs to do, but not every company has the budget of the enterprises they are up against.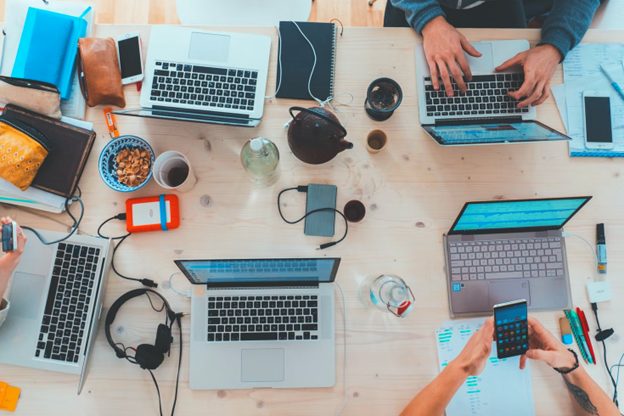 How can a small business or startup build its brand on a limited budget? Here are some tips:
Develop a Clear and Concise Message
Clear and concise messaging is essential for any business. Your message is what prospective customers will use to make decisions about your company. A well-crafted message should be easy to understand, free of distractions, and should focus on the most important aspects of your business, such as what you do and why you do it.

By distilling your message down to its essence, you can create a powerful brand that resonates with your target audience. Once you decide on your message, be sure to use it consistently across all of your marketing materials. Your social media profiles, advertising, website, and even your email signature should all reflect the same message. This will help create a cohesive brand identity that consumers can easily recognize and connect with.
Word-of-Mouth Marketing
Word-of-mouth marketing relies on customers sharing their experiences with a product or service with their friends and family. It is an effective way to generate buzz for a business and can lead to increased sales–and best of all, it's free.
Since consumers value social proof, it's important to encourage customers to leave reviews and testimonials. You can do this by setting up a simple system for collecting feedback, such as an online form or survey. You could even find very happy customers and ask them for video testimonials. Make it easy for customers to leave a review, and be sure to thank them for their feedback.
While word-of-mouth marketing can be difficult to control, there are some things businesses can do to encourage customers to share their positive experiences. For example, offering a discount for customers who refer a friend or giving away free samples can help to spread the word about a business. Providing excellent customer service is also essential, as satisfied customers are more likely to tell others about their positive experiences.
Social Media Content
While social media marketing can be very expensive, creating actionable and shareable content is not. In fact, with a little creativity and effort, businesses can create high-quality content that will help to build their brand on a limited budget. Some ideas for social media content include:
Infographics

How-to guides

Lists

Interviews

Product reviews
Video content is another option as well. YouTube is a great platform for businesses to create and share engaging video content. Since YouTube is the second largest search engine, it can be a powerful tool for driving traffic to your website. If you're worried about production or music licensing, many forms of video content only require basic equipment and Thematic has free music for YouTube videos.
Local Engagement and Grassroots Marketing
Whether it's attending local events or partnering with other businesses in your area, there are many ways to get involved in your community. By doing so, you can help to build your brand and increase awareness of your business.
One way to get started is by creating a list of local events that would be relevant to your target audience. For example, if you sell children's clothing, you could attend a local mom-to-mom sale. If you have a new restaurant, you could partner with a local food truck festival or buy space at a weekly farmer's market.
Another way to get involved is by partnering with other businesses in your area. This could involve co-hosting an event, participating in a group promotion, or simply cross-promoting each other's businesses. For example, if you own a pet store, you could partner with a local dog groomer to offer a discount to customers who use both businesses. By getting involved in your community, you can help to build your brand and increase awareness of your business, all without breaking the bank.
Endnote
Building your brand doesn't have to be expensive. By using some or all of the strategies above, you can create a strong and cohesive brand identity on a limited budget. Get creative, get involved, and start building your brand today.