How To Add a Testimonial Gold Badge to Your Website
If you are looking for a nice way to enhance your website and call to attention your customer feedback then a testimonial gold badge is the way to go. The badge can be placed on any page. To add a badge to your site:
1. Login at www.vocalreferences.com. If you don't have an account, then create one now.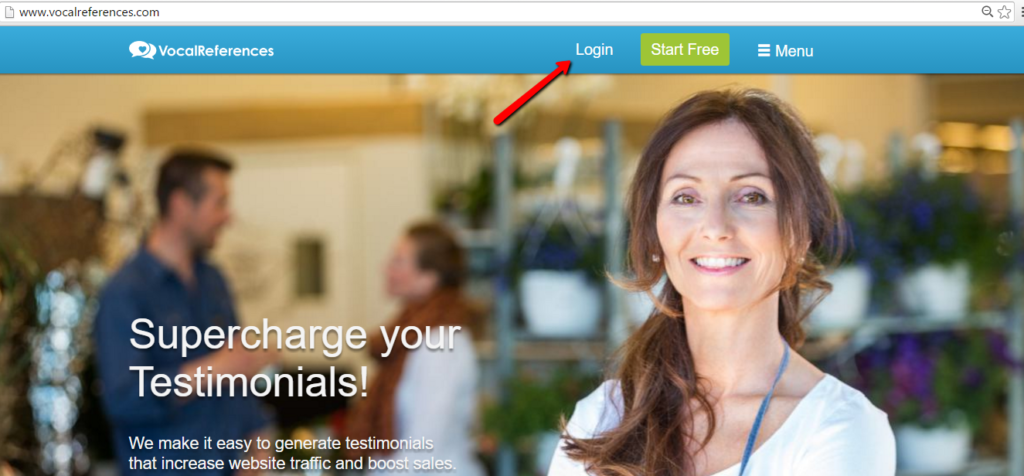 2. Click on the Badge menu item and select Recommended.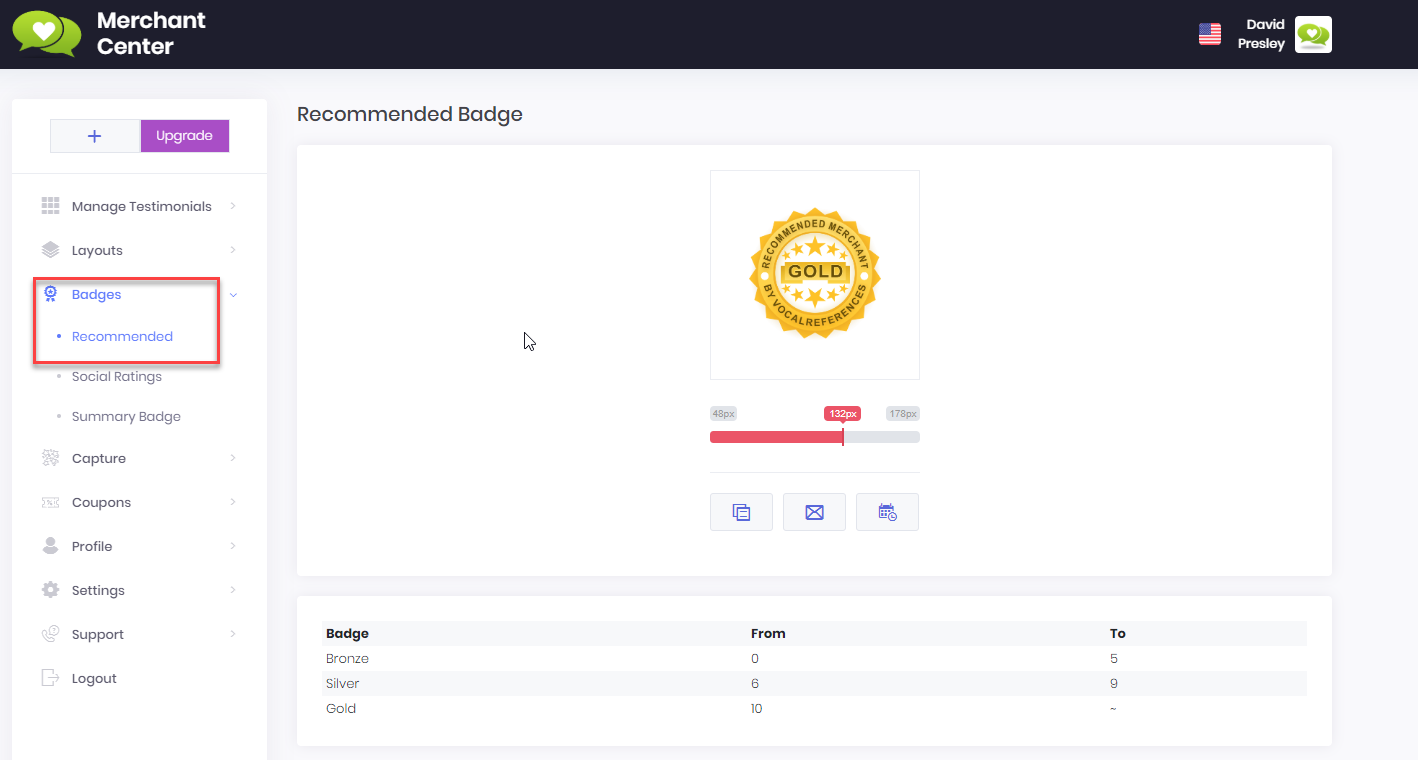 4. Adjust the size of the badge. After you have installed the code on your site you can change the size from this page.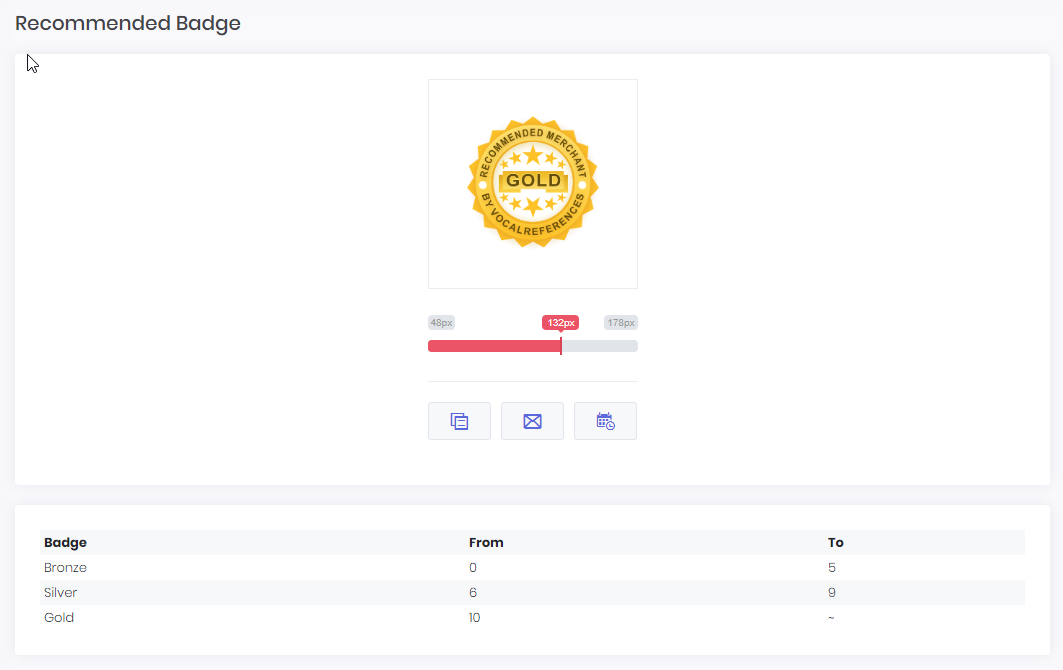 5. Once you are happy with the size, you have three options to choose from:
Copy the badge code,
Email the badge code to your developer or
Arrange a time for our technical support folks to assist you in adding the testimonial badge.6. Copy the Code. You have two options, with jquery or without. If you are not sure which one to use, either speak to your web site administrator or try each one and see which one works best for you.7. Paste the code into your web page
Remember that at any time you can contact us via email at support@vocalreferences.com and we'd be happy to assist you in the process.