VocalReferences makes it easy to collect video testimonials from your customers. Embedded in our "Add Testimonial" form is a Record Now button. When the user clicks on this button on their computer or mobile device it will access the user's video camera and use it to record a video testimonial.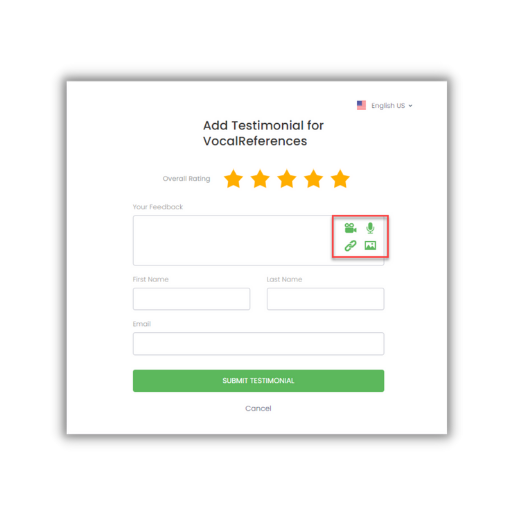 As in all our incoming testimonials from customers, you have the ability to review the video testimonial prior to it being displayed via our display widgets and apps. This will ensure that inappropriate videos don't make it to your site.
The "Add Testimonial" form appears when a user clicks on an Add Testimonial button or link. The buttons and links are available in our Merchant Center. To get a video testimonial from your customer, simply send them an email with our link embedded in the email or invite your customer to click on our Add Testimonial button and that is it. To learn more on how to use our links and buttons read our embedding links and buttons guide.
See our documentation on recording a video testimonial to learn more about the video testimonial capture process.